Don't leave your kitchen renovation or bath remodeling project in New Jersey to chance. You want to protect your investment and avoid problems. Make sure you have solid, experienced professionals by your side every step of the way. It is critical to do your research and select the very best contractor and project management team from the very beginning. Keep reading to see why Signature Kitchen's project management team goes a step above.
Comprehensive Project Management Services

Signature Kitchens project management services are wholly comprehensive and remove many worries for homeowners. Coordination of products, timelines, and contractors is something that we put on our shoulders and will manage completely. From initial design to final installation, we take complete responsibility of your project and leave absolutely nothing to chance. We use only the best kitchen cabinets and products in the industry. We believe in keeping our clients in the loop every step of the way so there are no surprises.
Consistent Process for Consistent Results

Having completed hundreds of kitchen and bathroom installations, we have seen just about every possible scenario and variable. While the kitchen and bathrooms are always different, our internal project management process remains the same. Our process guarantees consistency in results. Our projects are completed on time and on budget. Our quality is consistent and our workmanship impeccable.
Experience Counts

We understand you have many options and want the very best for your home. Most of all, you want your kitchen remodel project to go smoothly. So do we! Should issues arise, you want them addressed quickly and without hesitation. This is where our decades of experience and reputation will give you confidence. Having knowledge about kitchens and baths is one thing; having the experience to apply that knowledge to meet the client's requirements and objectives is something else. We take great pride in meeting and exceeding our clients' objectives.
Coordination with Other Professionals

Signature Kitchen partners with many local professionals, including builders, architects, and other contractors. We can provide referrals, work with "your people," or help you find a professional for tasks outside our scope. The client's need dictates our role. We will do whatever your situation requires to get the job done right. If you have any questions or would like to get your kitchen or bathroom project underway, contact Signature Kitchens in Point Pleasant or Hawthorne NJ today!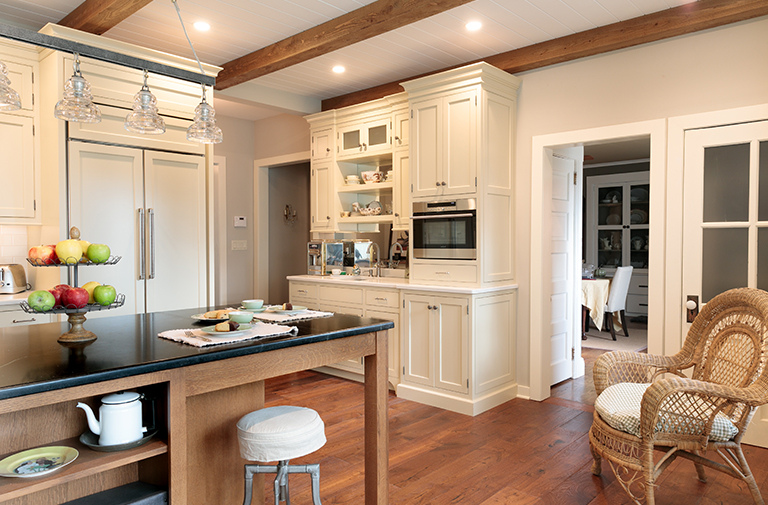 635 Lafayette Avenue
Hawthorne, NJ 07506

(973) 427-7966

807 Ocean Road Point
Pleasant, NJ 08742

(732) 785-2520