Signature Kitchens' design experience and craftsmanship extends beyond kitchens and bathrooms. Our signature craftsmanship extends to custom bars, custom closets, laundry rooms, home offices, entertainment units, personal libraries and more. If you want to remodel it, renovate it, or completely transform it, we are only limited by your desires and imagination.

For every room we design, our goal remains the same: to enhance the space in a way that maximizes utility and brings your vision to life. Every room serves a very unique function in your home and therefore requires a special type of planning. Our hands-on and detail-oriented process includes:
On-site evaluation and measurement.
Multiple consultations regarding design options and revisions, including computer-generated layout drawings indicating the location of cabinets, fixtures, etc.
Consultations for appliance selections, fixtures, hardware and more.
Consultations for countertop selection
Layout, and selection of tile/marble or other flooring.
Suggested lighting layout
Laundry rooms

With proper planning and organization, a mediocre laundry room can be transformed into a cheerful and functional multi-purpose room. When you remodel your laundry room with Signature Kitchens in NJ, we'll explore different storage techniques, cabinetry styles, and colors to achieve a space that best suits your needs. Hopefully doing laundry will feel less like a chore!
Custom closets

The benefit of a well-designed custom closet is unparalleled organization. Knowing exactly where each item of clothing, pair of shoes, and piece of jewelry is makes the morning routine easy and enjoyable. With unlimited cabinetry styles and colors, your closet will be transformed into an oasis.
Mudrooms

If properly designed, mudrooms can be a convenient way to optimize storage space and keep the rest of your house clean. Custom-built mudroom cabinetry allows you to specify exact spaces needed for coats, shoes, and more. Multiple door styles, cabinet finishes, wainscot paneling and moldings options are available to complete the look.
Custom Home offices

If you work from home full-time or part-time, you should have a designated work space. Renovate your extra space into a home office today! A great home office should inspire productivity and facilitate organization.
Entertainment units

Televisions are getting thinner and usually end up mounted to walls. Regardless of how streamlined entertainment devices become, cabinetry still plays an important role. Designing custom cabinetry to house your speakers, peripherals, and streaming devices makes for a truly impressive family room.
Custom Bars

From smaller dry/wet bars integrated into a kitchen, to larger, pub-style sit down bars, creating an authentic look that matches the aesthetic of your home is a true pleasure. Let Signature Kitchens have the opportunity to build a custom bar at home in NJ!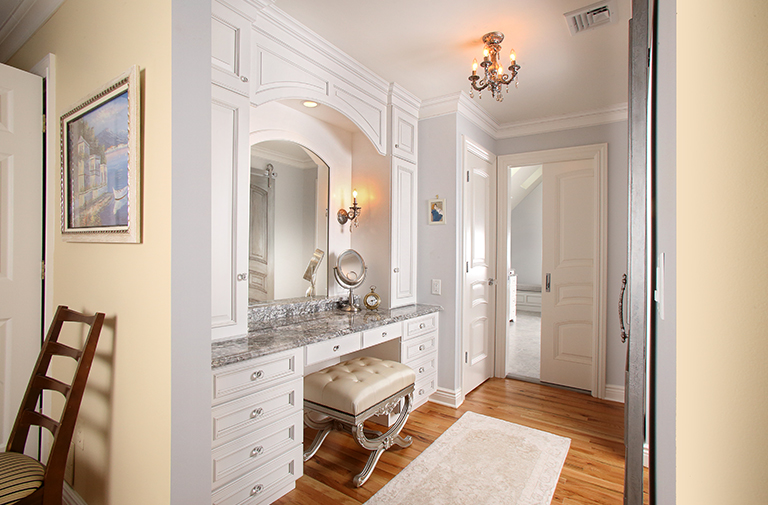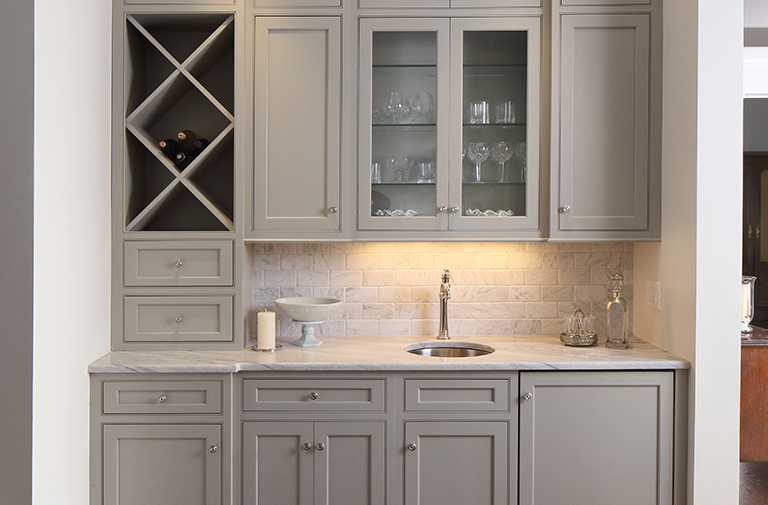 635 Lafayette Avenue
Hawthorne, NJ 07506

(973) 427-7966

807 Ocean Road Point
Pleasant, NJ 08742

(732) 785-2520